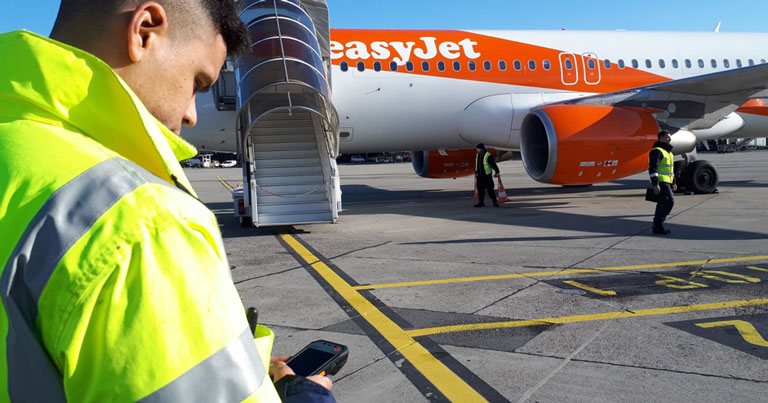 easyJet has introduced a new pre-flight boarding system at Geneva Airport to speed-up departures, increase flexibility and cut costs.
As an alternative to using airport fixed equipment to scan tickets and pre-board passengers ahead of flights, easyJet has developed its own application to run on Panasonic Toughpad FZ-F1 handheld devices.
The new mobile solution helps to ensure that pre-flight boarding can take place quickly and efficiently, even when boarding gates are changed at short notice, minimising any potential delays. The LCC says it is now considering rolling out the solution to other European airports.
"There was an opportunity to reduce costs but we also saw the opportunity to improve and increase the flexibility of our pre-flight boarding process," said Graham Cottrell, Business Analyst in Operations Systems at easyJet.
The application was developed by easyJet's own in-house team but they looked externally for a suitable mobile device, ultimately opting for Panasonic's Toughpad FZ-F1.
Currently, easyJet uses the mobile solution to board 95% of its flights at Geneva Airport, where it operates as many as 80 flights a day.