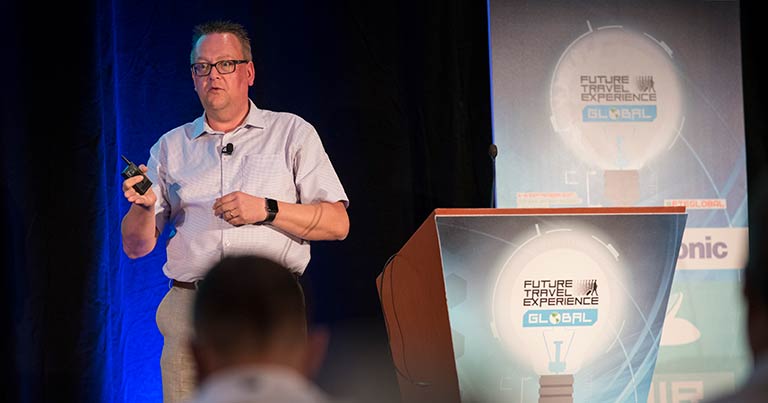 We are delighted to announce that Jon Norris has joined the Future Travel Experience (FTE) team in the role of Executive Advisor and Ambassador.
Jon brings more than 30 years of aviation industry experience thanks to previous roles with the likes of BAE Systems, Airbus and Panasonic Avionics, and current roles with FlightPath3D and the Airline Passenger Experience Association (APEX).
Daniel Coleman, Founder, Future Travel Experience, commented: "FTE is on a steep growth trajectory and we need passionate and engaged industry executives like Jon to help ensure that our output continues to provide more value and inspiration than any other organisation in the marketplace. Our portfolio now consists of four annual events around the world – namely FTE Global, FTE Asia EXPO, FTE EMEA and FTE Ancillary – as well as our renowned Think Tanks, Power Lists, awards, media output and the new FTE Startup Hub.
"Jon has particular strength and knowledge in the inflight domain and this will be of great value to us as we continue to elevate our efforts in this space as part of our overall drive to enhance end-to-end passenger experiences across the world".
Jon Norris said: "What Future Travel Experience offers is very unique and exciting. I am proud to be an Advisor and Ambassador for their efforts, which provide much-needed platforms for various stakeholders to come together to collaborate and innovate for the benefit of the industry. I am looking forward to building out the plans with the team across the portfolio.
He added: "I am particularly passionate about their drive to create the major industry event for the Asia region through FTE Asia EXPO, which returns to Singapore this November in partnership with APEX and Changi Airport Group. In the short term, I will be placing a particular emphasis on helping the FTE team ensure that this event is as successful as possible."