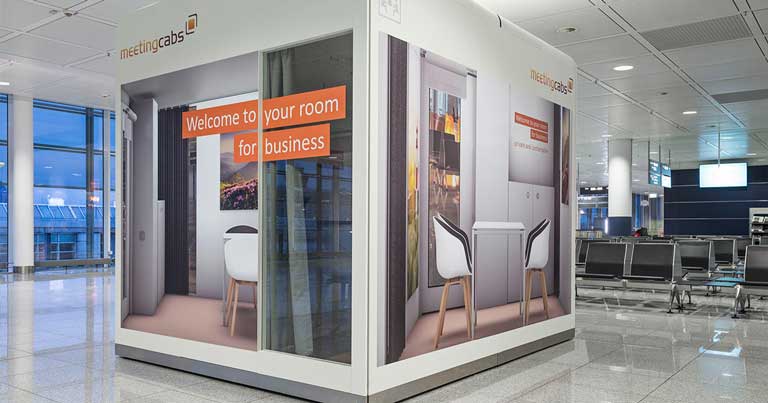 Munich Airport has started a trial of an innovative MeetingCab in Terminal 2, providing passengers with the opportunity to have a quiet business meeting.
Located in the north of the terminal on the Schengen level, near Gate G 06, the soundproof MeetingCab offers passengers seclusion for confidential discussions or phone calls.
The cabin can be accessed quickly and easily via a credit card and has space for four people to sit around a meeting table.
Users can access network connections and several electric power outlets, and can draw the curtains for privacy. Use of the cabin costs €15 for the first 30 minutes and €5 for every additional half hour. The MeetingCab concept was developed by NapCabs, and will be tested for a one-year pilot phase.