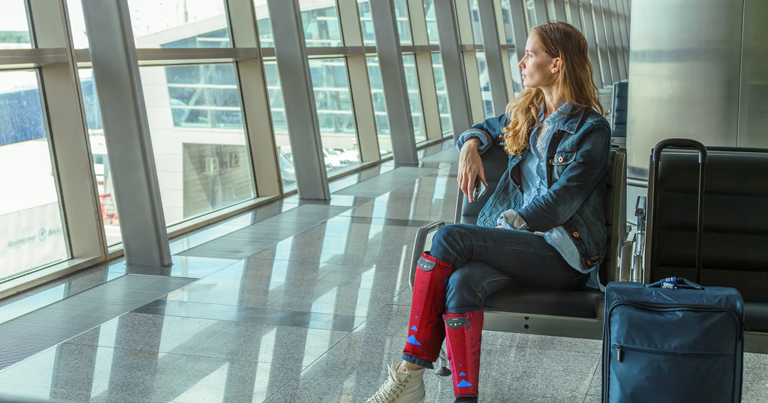 SriLankan Airlines has teamed up with MAS Holdings to elevate the business class passenger experience for transiting passengers.
The airline is introducing Spryng – a smart accessory that is expected to help transiting passengers feel more rejuvenated.
All business class passengers flying the national carrier can enjoy the complimentary service at the airline's Serendib Lounge at Colombo's Bandaranaike International Airport (BIA).
Spryng is the latest addition to a growing portfolio of wearable tech and smart accessories by Twinery – the innovation-led strategic business unit of MAS Holdings. Spryng is a wireless, active pneumatic compression wrap that mimics natural muscle contractions in the calves and helps reduce muscle soreness by stimulating blood circulation and increasing cellular oxygen supply.
Transiting business class passengers, or those waiting to board a flight, can use Spryng for recovery and muscle relief in only 15 minutes of use. SriLankan Airlines also hopes to introduce this service onboard.
The portable, rechargeable device has three different intensity settings that allow users to adjust the amount of compression, and two compression patterns to choose from.