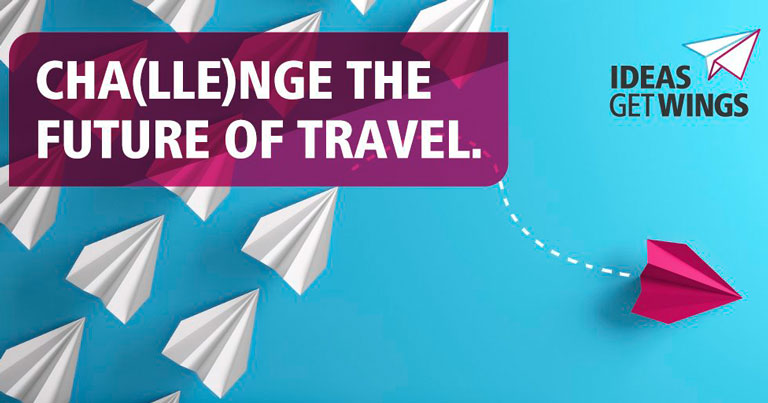 Eurowings is calling on travellers and its business partners to propose new ideas to define the future of post-coronavirus air travel. As part of its "Ideas Get Wings" challenge, Eurowings is inviting innovators to suggest new products and services that could be implemented to improve ground processes such as check-in, on board experience or the Eurowings app.
Ideas should focus on one of two areas – either a solution embedded into the (digital) customer journey, or the (digital) enhancement of operational processes such as check-in, boarding, inflight, etc.
"As challenging as the current phase is, we are using the de facto travel ban to make Eurowings even more customer-friendly for the period after the Corona crisis and to position the airline as a strong and popular brand. The innovation challenge is only one of many measures on this path," says the new Eurowings CEO Jens Bischof.
As part of the submission criteria, the service or product ideas must bring added value for passengers, help bring back passenger confidence and inspire holiday bookings. Eurowings has also stated that it is seeking an idea that requires simple implementation within a short period of time. The ideas will then be examined by the airline and its subsidiary Eurowings Digital to determine whether they are feasible.
The competition is running until 13 May 2020 and the winning concept will be implemented and awarded a prize with a maximum value of €10,000, tailored to the winner's needs.
The winning concept with a successful implementation will be awarded in September 2020. More information on the "Ideas Get Wings" challenge and submission process can be found here.