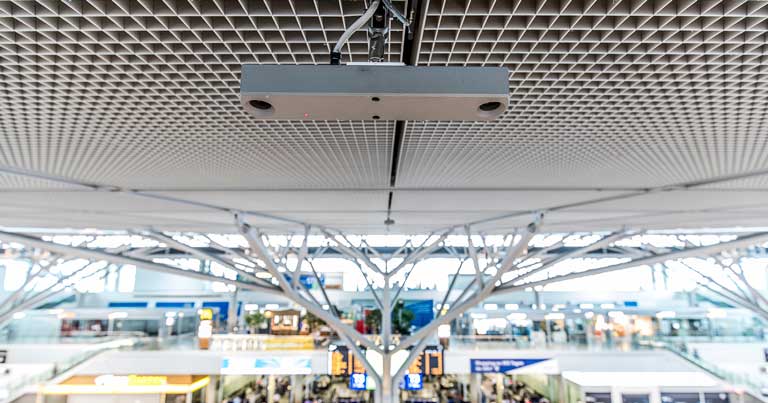 Stuttgart Airport is working with its technology partner Xovis to utilise 3D sensors to manage social distancing.
The airport has been using 3D stereovision sensors to manage people flow across its terminals for the past few years, and is now working with Xovis to determine how existing sensors can be leveraged to manage physical distancing.
The airport has already imposed a number of social distancing measures throughout the terminal to enforce a 1.5 meter social distance between passengers, including floor markers and plexiglass panels at check-in counters and boarding-pass controls.
Using Xovis' Physical Distancing solution will help Stuttgart Airport understand the extent to which the queuing layout is effective at enabling passengers to keep distance.
With its AI-powered sensors, Xovis can detect the location of a person with an accuracy of 20cm. No personal information is captured on the sensor, as the passenger would appear as an anonymous dot.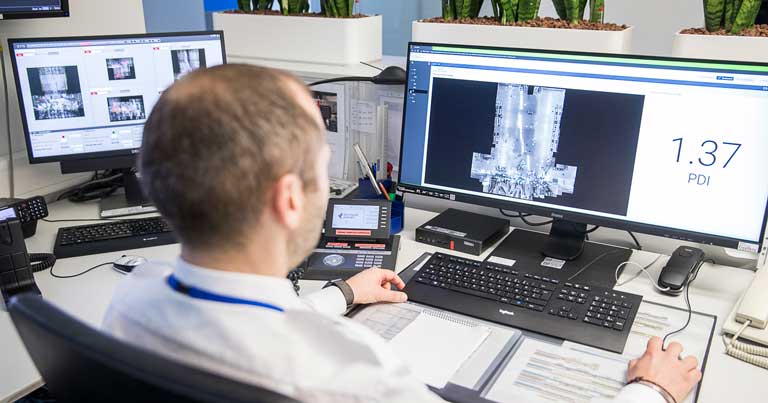 By understanding the distance between each individual, Xovis can create a heat map, based on collected data and real-time data, which shows the areas where passengers fail to socially distance from one another. This information is used to review the queuing layout and adjust it where necessary. The airport also uses the Physical Distancing Indicator (PDI) which represents the average number of collisions per person and how many times the minimum distance was breached with other passengers.
Riccarda Mark, Senior Expert Airport Quality Monitoring, Stuttgart Airport, explains: "This new technology allows us to better understand how passengers move around the terminal. Among other things, this helps us adjust social distancing floor markers to ensure an even safer process."
Florian Eggenschwiler, Managing Director Airports, Xovis, added: "It has been a pleasure working with Stuttgart Airport to develop our Physical Distancing solution. It is important for passengers to know that airports are putting in a lot of effort behind the scenes to make passengers feel safe."