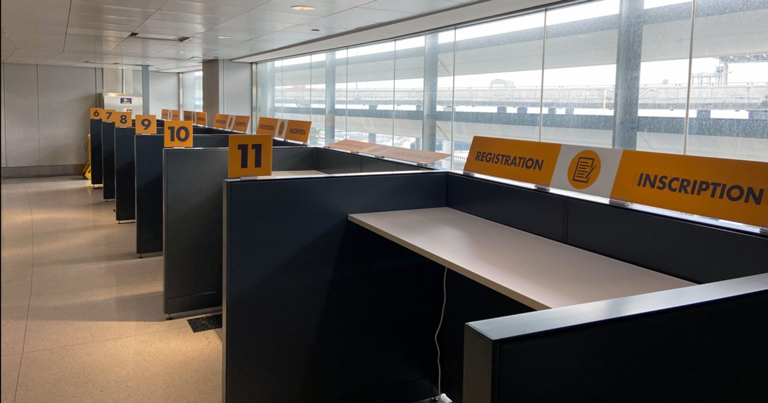 The Greater Toronto Airports Authority (GTAA), which operates Toronto Pearson International Airport (YYZ), has announced a robust new COVID-19 PCR and antigen testing research programme at the airport.
The programme will begin on 1 March and is supported in part by funding from the National Research Council of Canada Industrial Research Assistance Program (NRC IRAP).
It is designed to explore the efficacy of antigen testing, compared with the rapid polymerase chain reaction (PCR) test, in a high-throughput, commercial environment, as well as the operationalisation of rapid PCR testing in an airport environment.
"The GTAA continues to demonstrate its commitment and leadership in the exploration of the science of COVID-19 testing. Science is at the heart of our Healthy Airport commitment and we are pleased to receive this support from NRC IRAP on this additional testing programme, as we pursue further innovation here at Toronto Pearson," said Deborah Flint, President and CEO, GTAA.
"This research will contribute substantial new scientific data to the body of knowledge used to fight this disease by improving access to testing that will identify, trace and isolate COVID-19."
The research programme will lead to the creation of new point-of-need testing capacity at the airport, as well as laboratory capacity to process these tests.
The GTAA will work with a team of Canadian healthcare companies to run a ten-week antigen test study at Toronto Pearson. The study will make free COVID-19 tests available to employees, as well as testing for eligible passengers on select routes who are willing to volunteer as participants.
Clinical analysis of test swabs will take place on-site at the airport, using LuminUltra's rapid PCR test, with results provided to the participant within two hours. Participants will also be tested using Response Biomedical rapid antigen tests. Integration of these testing technologies, passenger processes, and all data flows will be managed by Fionet Rapid Response Group (FRR), a joint venture between Fio Corporation and Relay Medical Corp.