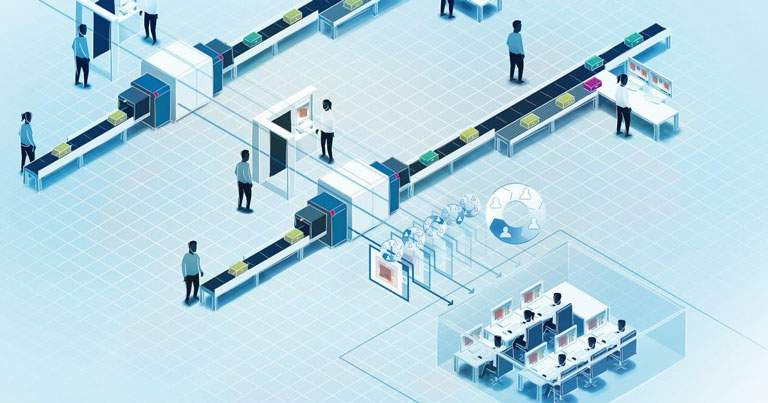 London Heathrow Airport (LHR) has announced that it will be deploying new cabin baggage and security screening equipment to deliver an advanced level of security and efficiency.
The checkpoints, developed by Smiths Detection, will feature HI-SCAN 6040 CTiX computed tomography X-rays that provides high level of detection using 3D images with low false alarm rates.
The system delivers advanced explosive detection and can allow for liquids and electronics to stay in passengers' bags during security checks.
Each piece of the integrated checkpoint also features iLane automatic tray return systems and Checkpoint.Evoplus, Smiths Detection's checkpoint operation management solution.
"We are delighted to once again be given the opportunity to work closely with Heathrow Airport to provide leading-edge technologies that bring the best security outcomes and passenger experience," said Smiths Detection President, Roland Carter. "Both Smiths Detection and Heathrow are focused on intelligent solutions that deliver efficiency, security and resilience; and these new lanes will allow for improvements to be easily integrated as technology develops."
The first lanes will be installed in anticipation of a recovery in passenger numbers later this year.