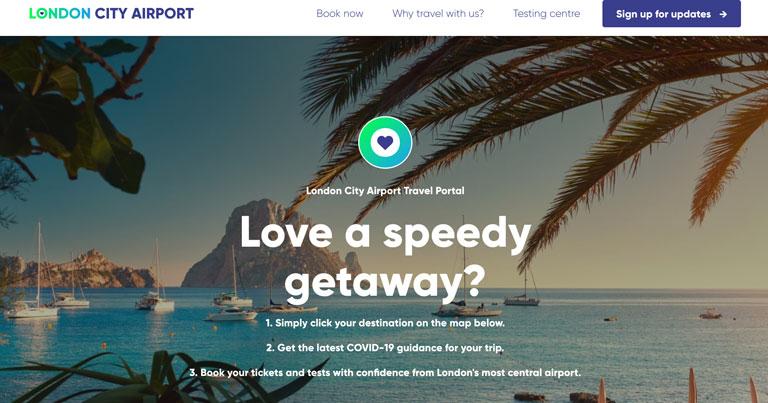 London City Airport has launched a new travel portal to help passengers make informed travel plans, ahead of the anticipated air travel rebound this summer.
The portal has been designed to serve as a one-stop-shop for understanding the entry requirements of individual countries, links to the latest tourist board information and COVID-19 rates, as well as local expectations on where travellers will need to wear a face mask.
From the portal, passengers will be able to directly book the lowest possible fares for their destination as well as the necessary pre-departure or UK arrival test at London City's onsite testing centre.
Neil Dillon, Marketing Director, London City Airport, commented: "For the time being, there is a lot more for passengers to consider when making their travel choices.  We hope our new travel portal will help demystify the experience as well as inspire them to discover some of our amazing UK and European destinations this summer. With the COVID-19 vaccination programme ramping up across Europe, the portal will be regularly updated to capture the easing of restrictions across all our key markets and will help passengers shape their summer 2021 travel itineraries."