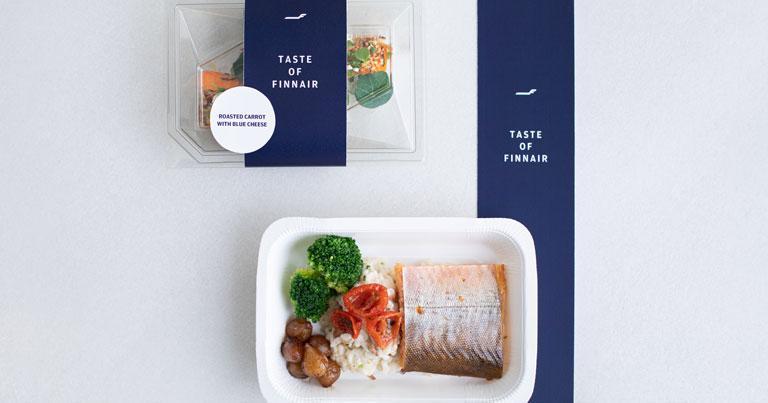 Finnair has announced a new partnership with food delivery service Foodora to bring its inflight meals to customers' homes.
The airline's hand-made dishes are developed at its Finnair Kitchen and were initially sold in select supermarkets in southern Finland. The carrier's expansion in Finland follows the launch of its Taste of Finnair initiative last year which saw its famous Business Class dining options go on sale on the ground for the first time.
With Finnair's reduced flying schedule, the airline has focused on ensuring its customers can still enjoy the airline's inflight dining experience on the ground.
Marika Nieminen, Finnair Kitchen VP, said: "This new cooperation with Foodora online food service makes Taste of Finnair available for a large number of new customers. When so many people are dreaming of future travel, we want to offer a small Finnair experience at home.
"The Taste of Finnair was born from the desire to develop Finnair business and offer employment to our people during the COVID-19. I'm happy to say that we have managed to make it a permanent part of our operations. We will continue to develop both the products and the wider selection."
Taste of Finnair meals are hand-made at the airline's Vantaa-based kitchens, designed by the airline's top chefs and inspired by Finnair's Business Class meals which feature a fusion of tastes from both Finland, using top seasonal ingredients and from its various Far East and Asian destinations.