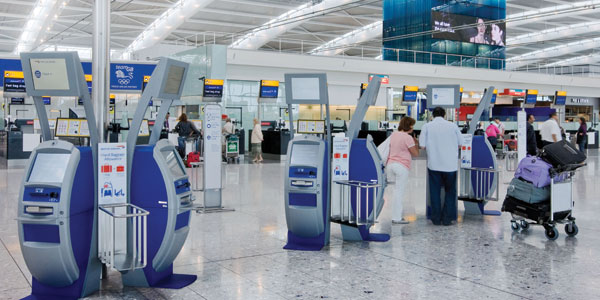 The £400 million (€461m/$654m) investment in Heathrow Airport's IT infrastructure has four key aims:
To improve the passenger experience by giving them the information they need when they want it, both online and in the airport, supporting a quick and easy transit through the airport;
To provide the airlines and other firms at the airport with the systems, IT services and infrastructure they need for quick and secure check-in, baggage handling, stand management and gate management to ensure that journeys are smooth and hassle free;
To give the airport and its airlines better systems to deal with events and incidents to minimise disruption and provide the information they need when they need it; and
To simplify an unnecessarily complex set of systems at the airport so as to give Heathrow a better quality of service and reduce costs.
Philip Langsdale, Chief Information Officer, BAA, said: "We understand that passengers want short queues, quick information and a pleasant experience that gets them on their way without stress and with the confidence their bags will come back quickly. Our airlines need better, more timely information and improved service quality.
"Our priority is improving our passengers' experiences and getting the best value we can on behalf of our airline customers. We will have spent over £400m on IT in the five year period ending in 2013 as part of a much wider capital spending programme designed to modernise every aspect of Heathrow. I recognise technology on its own cannot deliver these improvements…but it is a crucial enabler."
In addition to the planned £400 million investment, BAA, the operator of Heathrow Airport, has also announced a £100 million (€115m/$163m) outsourcing contract with Capgemini to run the company's IT services.
More information is available from the Heathrow Airport media centre.