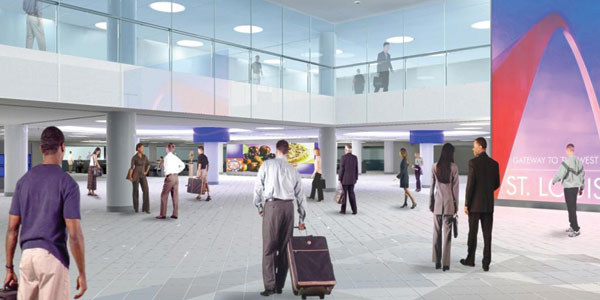 Lambert-St Louis International Airport has announced that a major stage of its 'Airport Experience' renovation will start in April.
The Airport Experience project is based on improving the passenger experience and airport operations through the use of terminal design and planning.
A number of construction projects in Terminal 1 will commence as early as April 4, ahead of the completion of the overhaul of the facility in late 2012.
Among the improvements that will be undertaken are the relocation of the C Concourse checkpoint to accommodate new passenger screening equipment; brighter ceilings with programmable LED light fixtures on structural columns; a new atrium to connect ticketing with lower levels; and new signage and directories to improve wayfinding.
For more information on the Airport Experience project, visit the Lambert-St Louis International Airport website.