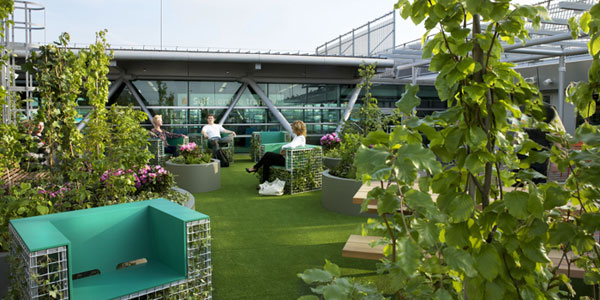 Amsterdam Airport Schiphol has opened a brand new Airport Park, which offers passengers a multi-sensory experience designed to mirror the atmosphere of a city park.
Travellers are able to relax on the terrace surrounded by greenery, with images of famous parks all over the world, projections of butterflies, and the sounds of animals, bicycle bells and playing children adding to the natural outdoor ambience.
The Airport Park also features food outlets and shop kiosks. Sustainability has also been placed at the heart of the project and travellers can recharge their mobile phone by pedalling energy-generating bicycles, while LED lighting is also used.
For more information, click here.