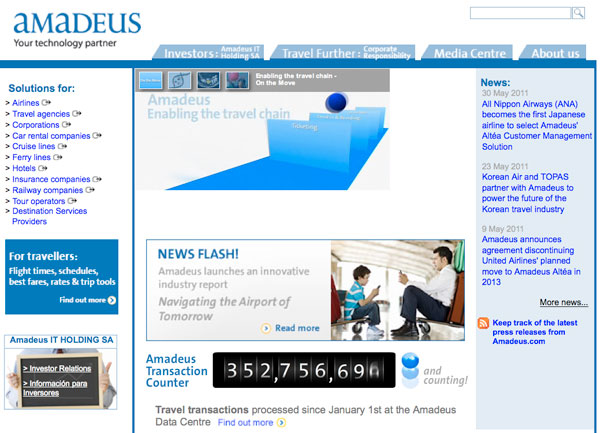 Japanese carrier All Nippon Airways (ANA) has partnered with Amadeus to automate the customer management process, streamline the passenger travel experience, and simplify check-in.
The Amadeus Altéa Customer Management Solution allows for the introduction of international flight reservation, inventory and departure control systems across the airline's global network. The new IT platform will also simplify the flight re-booking process for passengers affected by disruption.
Keisuke Okada, ANA's Executive Vice President, said: "We are pleased to have a contract with Amadeus which is a major industry player for advanced technology systems. We are convinced that the Amadeus system will help us to expand our global marketing and improve productivity."
The implementation process will commence in June, with migration from ANA's existing legacy system expected to be complete by 2015.