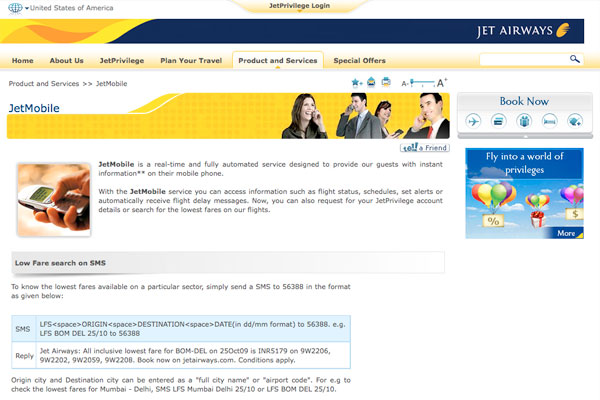 Jet Airways' new mobile facility allows passengers to book, cancel and refund their e-tickets using their mobile phone.
The airline has partnered with ngpay to develop the mobile solution. Upon completion of the booking process, travellers will receive their e-ticket via both email and SMS.
To make use of the facility, the ngpay mobile ticketing application must be downloaded.
Sudheer Raghavan, Chief Commercial Officer, Jet Airways, said: "Jet Airways' partnership with ngpay will offer yet another convenient booking channel, enabling our guests to book tickets on their mobile.
"We are confident that the convenience and simplicity of this service will be much appreciated by our guests especially since mobile phones have now become an integral part of our daily lives."