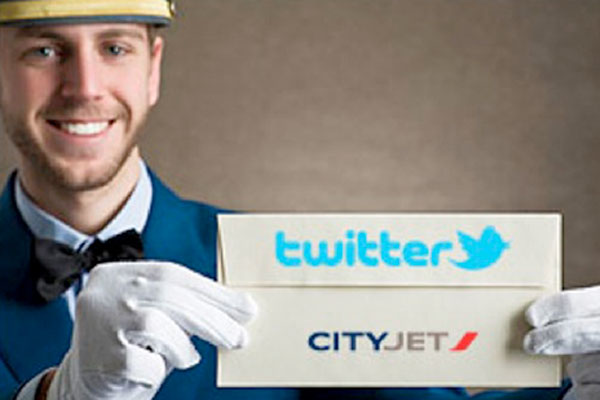 From 1 August, CityJet will launch a new interactive Concierge service via its Twitter feed.
The service will offer tailored travel advice to passengers, as well as hotel room, restaurant and taxi reservations. The Concierge service will initially run as a trial for two-hours a day from Monday to Friday to gauge customer feedback and uptake.
Christine Ourmieres, CityJet CEO, said: "Twitter has become the 'go to' tool for customer service within the travel industry but we wanted to add value to the experience and offer a personal service where possible. The majority of our passengers are business travellers and the Twitter Concierge taps into their need for a swift, efficient and seamless travel service.
"It sits comfortably alongside our 15-minute check-ins and convenient flight schedules. If the trial proves successful, we will extend and build on the Concierge service."