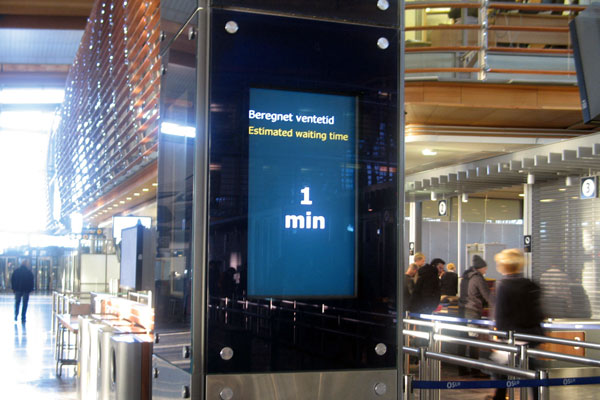 Helsinki Airport is introducing Bluetooth passenger tracking to provide passengers with real-time updates on how long they will have to queue at security checkpoints.
Sensors located at the entrance and exit of the security search area will pick up the signal from Bluetooth-enabled mobile devices and the system will calculate how long it has taken the passenger to pass through security.
"The method is currently in the testing phase, but by the end of next month, passengers will be able to see the average queuing times on security control monitors," said Pirjo Lähteelä, Head of Passengers and Airlines, Finavia.
Similar systems have already been successfully implemented at London Heathrow, Oslo and Copenhagen airports.