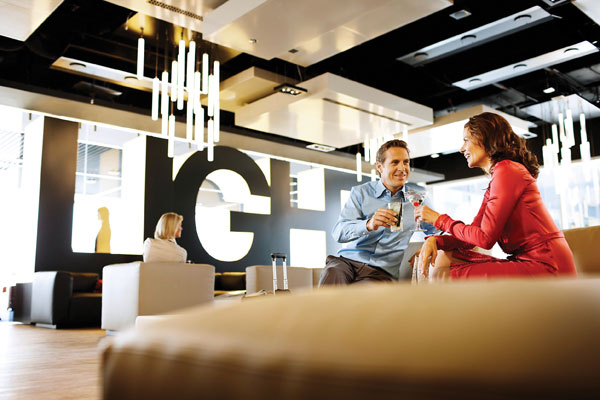 Lufthansa has opened its largest airport lounge yet, located in Frankfurt Airport's Terminal 1. Frequent flyers who have achieved Senator status can now make use of the luxury facilities, including a modern wellness area with spa rooms where passengers can enjoy massages, full-body treatments and beauty treatments.
A new bar – the City Lights Bar – has also been introduced and features unique lighting effects created with over 30,000 light-emitting diodes.
Covering an area of 1,800sqm, the Senator Lounge can cater for 300 guests and also includes a relaxing area with leather day beds and a separate smokers' room.