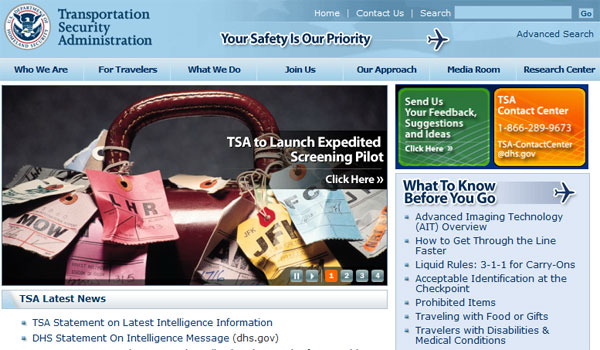 The Transportation Security Administration (TSA) has announced that it plans to conduct a pilot programme aimed at expediting passenger screening for trusted travellers.
Aimed at enhancing the TSA's identity-based, pre-flight screening capabilities, trials will be undertaken at certain US airports, starting later this year.
During the first phase, some frequent flyers and certain members of U.S. Customs and Border Protection's trusted traveller programmes – including Global Entry, SENTRI and NEXUS – will be eligible to take part in the trial.
John S. Pistole, TSA Administrator, said: "These improvements will enable our officers to focus their efforts on higher risk areas. Enhancing identity-based screening is another common sense step in the right direction as we continue to strengthen overall security, and improve the passenger experience whenever possible."
Among the airports involved in the trial will be Hartsfield-Jackson Atlanta International, Detroit Metropolitan Wayne County, Miami International and Dallas Fort Worth International airports.