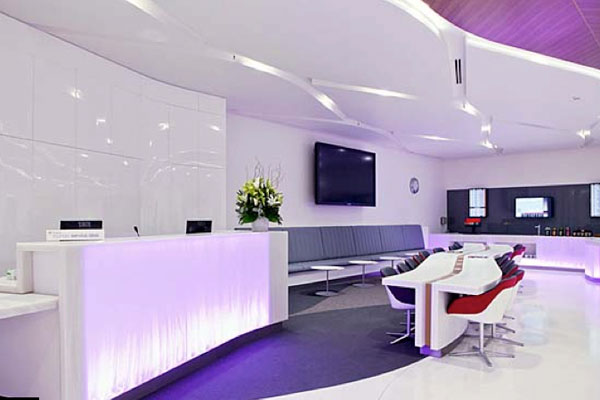 Virgin Australia has opened a brand new airport lounge, designed by renowned architect Tim Greer, in Brisbane Airport's domestic terminal.
The opening of the lounge is the first step of the redevelopment of the terminal, which will take place over the coming months.
Able to accommodate 200 guests, as well as a dining area, library and quiet zone, the lounge also boasts contemporary design, featuring digital artwork and custom ceiling panels to increase natural light.
Martin Daley, Virgin Australia Group Executive Product and Guest Services, said: "We've re-designed the space, incorporating a range of different purpose-built spaces, features and furnishings. This allows us to cater to the individual needs of different guests, whether they are to relax, to refuel or to access business facilities."