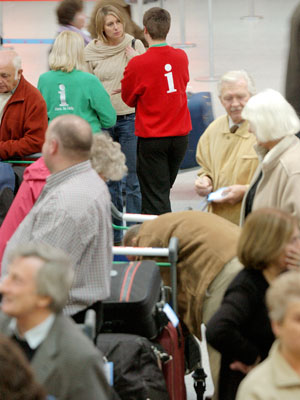 Gatwick Airport has brought together a number of independent experts who will work together to establish how the airport can further enhance the passenger experience.
The Airport Passenger Panel will meet to discuss the current airport experience and explore how different types of passengers think, feel and act throughout the travel process. The findings will allow the airport to devise customer-orientated solutions to deliver a better experience for all passengers.
Five panel members have already been appointed to represent Leisure Travellers, Business Travellers, Families, Shoppers and Passengers with Disabilities.
Gatwick Airport chief executive, Stewart Wingate, said: "In bringing together the Airport Passenger Panel our mission is simple: to improve the experience for every passenger. Passengers are the lifeblood of any airport and our position as an independent airport allows us to take a new approach to solving long-standing issues.
"We are 100% committed to making sure that from the moment passengers step through our doors to the moment they leave, their time is as enjoyable and as stress-free as possible."
More information can be found here.