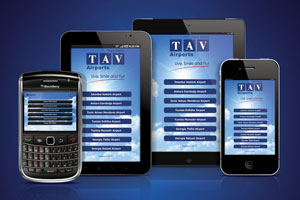 TAV Airports' new app covers all seven of the operator's airports and includes real time service information, flight status updates, airport retail offers and access to the TAV Passport Program.
TAV IT General Manager Binnur Guleryuz, said: "We have broken new ground in our sector with our smartphone application, through which you can display flight information instantly on your Blackberry, iPad, iPhone or Android.
"These applications, which we developed ourselves, are also a key indication of the importance we attach to passenger satisfaction within TAV Airports. Our goal is to provide a pleasant start and finish to our passengers' journeys."
More information can be found here.