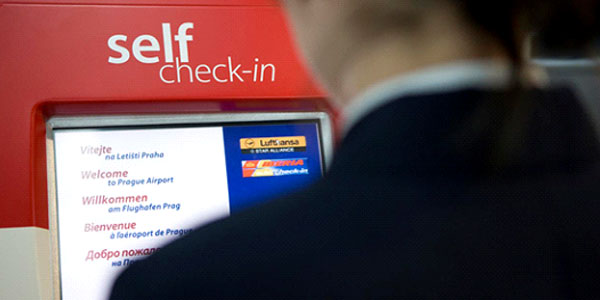 The 8th Annual Airport IT Trends Survey shows that IT investment by airports is rising as they aim to meet passenger expectations for self-service and a hassle-free experience. The survey tracks airport technology trends and is based on responses from nearly 100 airport operators, representing the views of 198 airports, including more than two thirds of the top 100 airports by revenue, responsible for 43% of global passenger traffic.
The survey found that 'improving customer service' is the top driver for new technology investment in airports with 63% considering this their highest priority. Improving airport safety and security is also a high priority (53%) with increased investment in technologies such as biometric identification, which is already implemented by 28% of respondents at border control.
53% of airports are planning to increase the number of check-in kiosks, while some 25% plan to introduce kiosks for new services including bag tag printing, flight transfers, and self-scanning of documents such as passports. By 2014, 38% of respondents will have introduced e-gates for self-boarding and 42% will have e-gates for checkpoints (9% have them today). Meanwhile, 51% will have introduced common-use bag drop locations by 2014.
The 2011 Airport IT Trends Executive Summary of results can be downloaded at www.sita.aero/content/airport-it-trends-survey-2011.