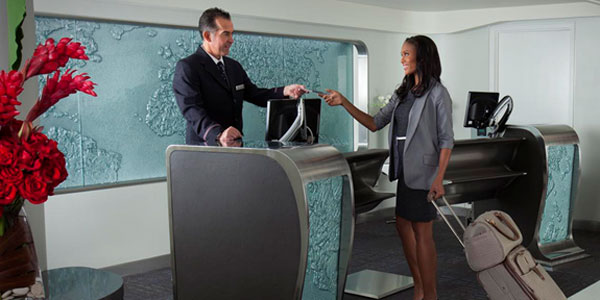 The American Airlines 'Flagship Check-in' service has been introduced at Los Angeles International Airport (LAX) to offer an exclusive, discreet and expedited check-in experience for premium passengers.
Eligible passengers are greeted by customer service representatives, who can personally assist with individual travel requirements, including check-in and baggage check, seat or itinerary changes, and connecting flight information. To further expedite the travel process, customers receive immediate access to a designated security line, offering easy access through security checkpoints.
Passengers who are eligible for Flagship Check-in include ConciergeKey(SM) members and customers of American's Five Star Service – a personal one-on-one airport assistance programme. Also included are First Class customers departing LAX onboard an American Airlines three-class transcontinental or three-class international aircraft.
Virasb Vahidi, American Airlines CCO said: "American continues to deliver the ideal travel experience for our high-value customers. Flagship Check-in provides the exclusivity and seamless service that our high-end customers value, and we believe this unique service best aligns with their travel desires."