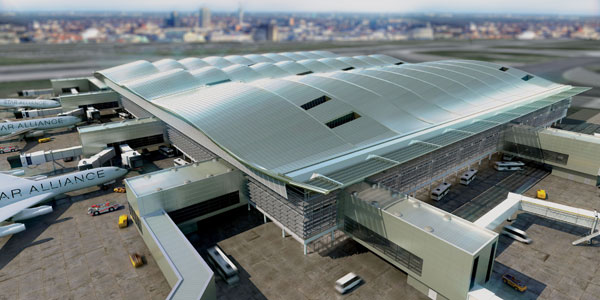 London Heathrow has awarded a contract for the provision of an integrated fire safety, public address and voice alarm system for its new Terminal 2, along with advanced lighting controls and building management systems covering mechanical and electrical operations.
The technology will help improve energy efficiency, customer safety and passenger comfort in the terminal.
Honeywell was awarded the £13.2 million contract. "Honeywell demonstrated that it has the project management and delivery expertise to implement a project of this size and scope," said Daniel Garcia-Bernalt, HETCo project leader at Heathrow. "The innovative technology fulfils the safety requirements and passenger expectations of a modern airport, while maximising operational performance to enable efficient energy use and achieve substantial carbon savings."
Paul Boyce, project leader for Honeywell Building Solutions, added: "We are working closely with Heathrow to ensure that passengers passing through the terminal have an enjoyable experience. From the moment they enter the facility until they leave for their visit in England or board their flight for their ultimate destination, our systems will ensure they remain informed, comfortable and safe at all times."
Terminal 2 will open in 2014 and become the new Heathrow home of the Star Alliance carriers. With a capacity of 20 million passengers per year, the facility will include self-service check-in kiosks, fast-bag drops and 15 security search lanes to speed up the departure process.