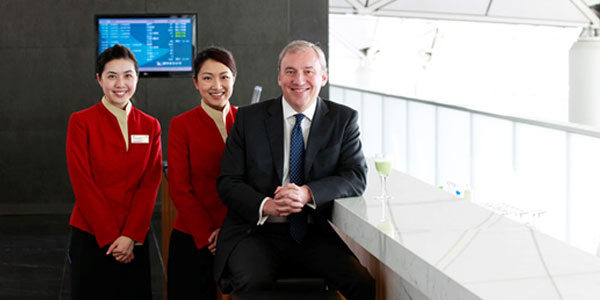 The opening of the Level 7 Business Class Lounge of The Wing at Hong Kong International Airport marks the latest stage of the complete renovation of the airline's flagship lounge. This follows the recent refurbishment of the Level 6 facility.
Designed by London-based architects Foster+Partners, all of the The Wing renovations will be completed in full by the fourth quarter of 2012.
The latest stage of the project features a signature Noodle Bar and The Coffee Loft, in addition to the more conventional business areas and shower suites.
Cathay Pacific Director Service Delivery Philippe de Gentile-Williams said: "The refurbishment of The Wing highlights our commitment to offering the highest level of products and services to our valued customers. We will continue to make significant investments to ensure we deliver the very best to our passengers both on the ground and in the air."