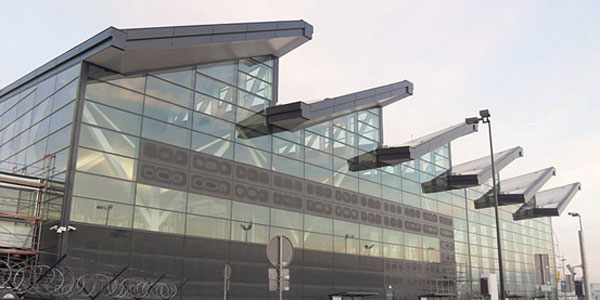 Gdansk Lech Walesa Airport in Poland has installed a new common-use passenger check-in and departure solution as it prepares for an influx of passengers during the EURO 2012 European football championships this summer. The installation of the new technology follows the opening of the new Terminal 2 earlier this month.
The airport has opted for ARINC's vMUSE Enterprise system, which delivers passenger processing as an Internet service, rather than through IT hardware. The check-in and departure functions use "thin client" terminals in conjunction with an Internet connection.
Tony Chapman, ARINC Senior Director, Integrated Travel Solutions, said: "ARINC's hosted solution is very economical to deploy. It is completely scalable, so the airport can add new airlines at any time or expand the airport facilities when required by simply adding additional terminals. This ability makes vMUSE Enterprise an attractive, cost-effective passenger solution, for seasonal, mid-size, or larger airports."
Along with Warsaw, Poznan and Wroclaw, Gdansk is one of Poland's host cities for EURO 2012, which will be jointly hosted alongside the Ukraine.