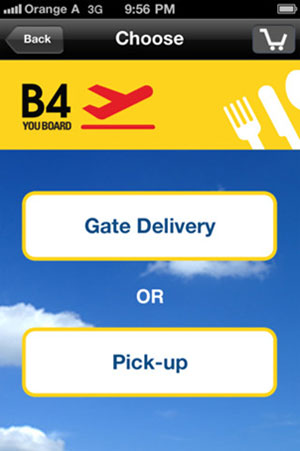 Passengers travelling from Sacramento International Airport can now use an innovative smartphone app to order food for delivery direct to the gate.
The airport has teamed up with HMSHost to develop the B4 YOU BOARD app, which allows for food and beverages to be ordered from two of the airport's stores.
Sacramento International Airport Director of Airports, G. Hardy Acree, said: "We are always looking for new ideas to improve the travel experience at Sacramento International Airport. B4 YOU BOARD is a great way to take some of the stress out of flying."
Passengers flying from JFK Airport can also make use of the app.