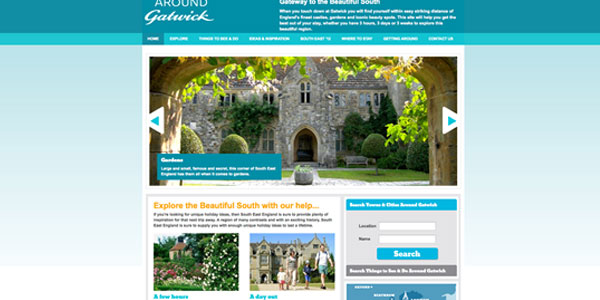 Gatwick Airport has teamed up with a number of local organisations to create a website offering passengers information on accommodation, travel options and local attractions to help improve the end-to-end passenger experience.
The website – www.aroundgatwick.com – effectively provides a one stop shop for passengers to plan their stay in and around Gatwick and the surrounding area.
Visitors to the site can view ideas for one or two-day trips, activities for a few hours, and attractions further afield for those who are staying for longer.
Gatwick Airport has worked with Tourism South East, South East Partnership, West Sussex County Council, Surrey County Council and The Gatwick Diamond Initiative on the development of the website.
Lindsay Baldwin, Head of Airport Communications, said: "This is the first time we have been able to offer a tourist information service to passengers and we are pleased to be able to have this in place in time for the London 2012 Olympic Games.
"We are training over 300 Team London Ambassadors and hope they will be able to use this new site, as we think this will add terrific value for passengers wanting to explore the region while they are here."