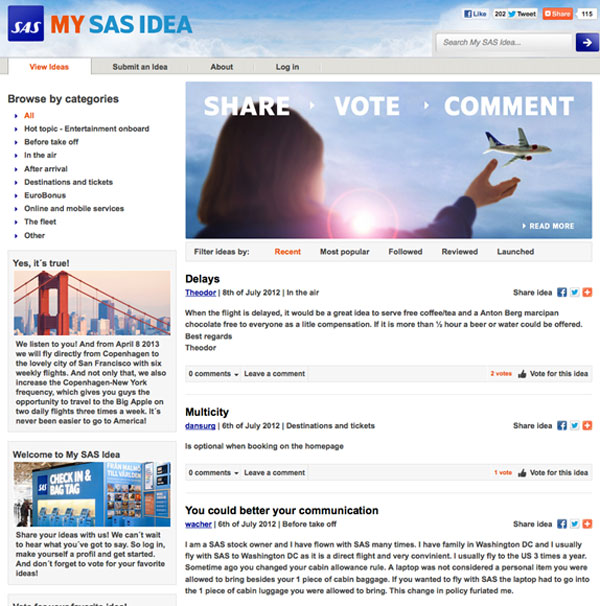 SAS Scandinavian Airlines customers can now offer the airline advice on how to improve the passenger experience via the new My SAS Idea crowdsourcing portal.
The new online service allows customers to suggest anything that they think would improve SAS' service and the ideas that get the most votes will be assessed and analysed by the airline.
Joakim Landholm, Chief Commercial Officer, SAS, said: "Crowdsourcing is a fairly new trend, and we see great potential of being early adopters within this field. We have had two crowdsourcing campaigns in the last year-and-a-half, but now we are launching a fully committed and continuous platform for all aspects of our business.
"Quite a few businesses and also airlines have launched temporary crowdsourcing campaigns, but we are now the first airline in the world to create such a standalone forum as My SAS Idea. We know our customers have a lot of ideas and we want to be able to make their best ones a reality."
So far, suggestions made via My SAS Idea include offering lounge access to EBG members who are flying on a domestic route, offering free refreshments when a flight is delayed, and to offer complimentary Wi-Fi and electrical power sockets on all flights.