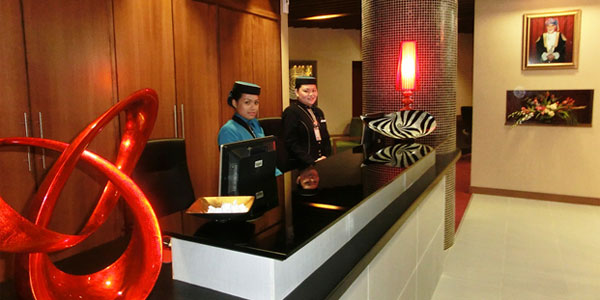 Oman Air has opened the new Majan Lounge at Muscat International Airport, which offers a luxurious environment with elements of Omani culture and heritage.
The lounge is located in the departure terminal and as well as Oman Air passengers, travellers flying with 17 other carriers will also be able to use the facility.
Wayne Pearce, CEO of Oman Air, said: "We are delighted to welcome our customers into this superb new lounge and to set new standards for airport hospitality. Our sustained aim is to continue delivering an unmatched passenger experience for all our customers and to provide a stress-free and enjoyable experience even before they commence their flight."
The Majan Lounge will be open 24/7 and will offer full Wi-Fi connectivity, a business centre, reclining seats, satellite TV, a fully serviced bar, buffet counter and shower facilities.