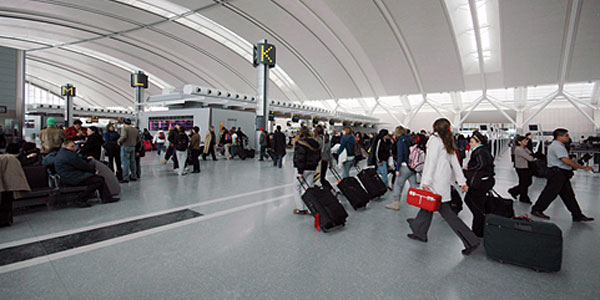 Toronto Pearson International Airport is to install an innovative passenger tracking system to monitor and reduce queuing times across the airport.
Amor Group's Chroma ACDB system will be installed, which makes use of BlipTrack technology to track mobile phones through augmented Bluetooth and Wi-Fi connections as passengers move through the airport. The system will provide passengers with live, automated wait times at the airport's key touchpoints.
Janik Reigate, Director of Customer Experience at Toronto Pearson Airport, said: "We are constantly looking at the processes that passengers go through when moving through Toronto Pearson and what we can do to enhance their experience. The implementation of BlipTrack will give us another tool to help manage the operation of the airport in an even more effective way.
"Giving our guests live wait time information will allow them to be more informed and make decisions about their movement through the airport."