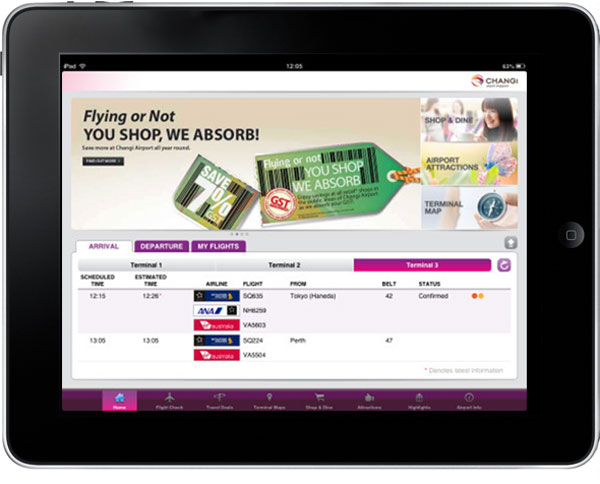 With the aim of enhancing the travel experience at Singapore Changi Airport, Changi Airport Group has launched the new iChangi HD app for the iPad.
The app helps passengers make the most of their time in the airport by providing real-time access to flight details, terminal maps and information about Changi's retail stores and food & beverage outlets. The app also includes 360-degree visuals of popular facilities and attractions at Changi Airport.
It is essentially an updated and improved version of the iChangi app for smartphones, leveraging the iPad's wider screen size and making use of the improved visual quality.
Steve Lee, CIO at Changi Airport Group, said: "We have designed the iChangi HD app to meet the needs of a technologically-savvy audience with sophisticated needs. Changi's airport maps, an important feature commonly used by passengers, have been enhanced on this app to provide more detail that is easy on the eye.
"Real-time flight data displayed in various easy-to-use formats is also a new feature and with push notification functionality, passengers are kept up-to-date with the latest flight information."