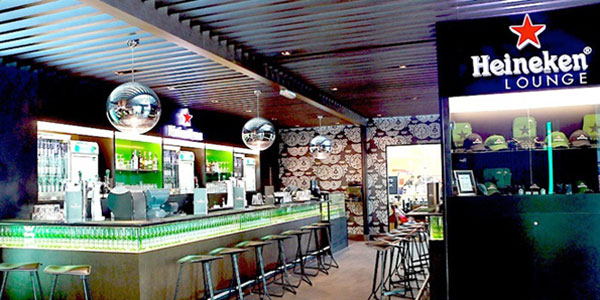 Dubai International Airport has opened a brand new Heineken Airport Lounge, becoming the first airport outside of North America to do so.
As well as serving Heineken and other alcoholic and non-alcoholic beverages, the lounge also includes complimentary Wi-Fi, power points to recharge mobile phones and laptops, and complimentary newspapers.
The Heineken Airport Lounge also puts a strong emphasis on sports media coverage, with visitors able to enjoy live screenings.
A second Heineken-branded lounge is scheduled to open at Dubai Airport in Q1 2013 thanks to a collaboration between Emirates Leisure Retail, Heineken and Dubai Airports.