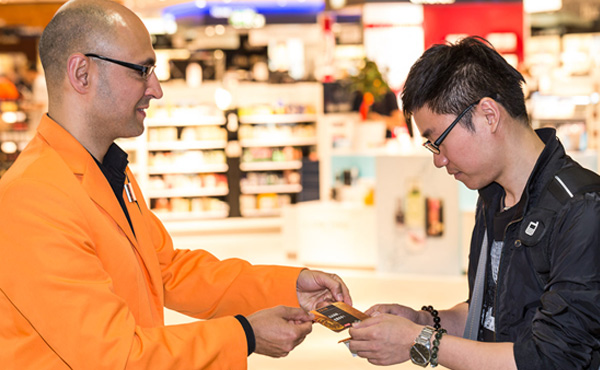 Fraport, the owner and operator of Frankfurt Airport, has introduced a new Chinese Personal Shopper service to assist Chinese-speaking passengers in the retail area.
The Personal Shoppers are available to give passengers tips on shopping, provide them with general information about facilities and assist them in obtaining refunds on value added tax (TAX) before returning home.
On request, the Personal Shoppers will even escort passengers through security and onward to their departure gate.
Each member of the team speaks fluent Mandarin Chinese and is familiar with the culture and preferences of Chinese travellers.
The service is provided free of charge and is part of Fraport's 'Great to Have You Here!' service quality programme, which is designed to enhance the passenger experience.