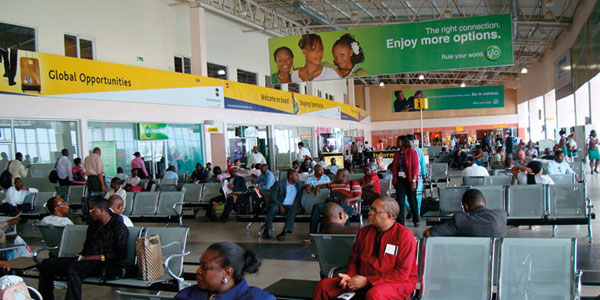 Lagos's Murtala Muhammad Airport Two (MMA2) has introduced a free WiFi service for the first time to passengers passing through its terminal. According to a statement from the airport's operator, Bi-Courtney Aviation Services Limited (BASL), it is the first airport terminal in Africa to offer its passengers a free WiFi Hotspot. BASL teamed up with iWayafrica and MultiChoice Nigeria networks to introduce free online services to passengers departing from the airport from late December last year.
The in-terminal facility is said to be the first of its kind on the continent, and enables travellers to access the internet from their mobile phones and computers while waiting to board their flight.
Spokesman Steve Omolale-Ajulo said on behalf of BASL: "We're really making the travel experience unique. We are the only airport terminal in Africa to offer free WiFi to passengers. We are the only airport in Nigeria with live arrivals and departures on the net and this is just the beginning. When it comes to working, investing and maintaining in the interest of the Nigerian public, we will make sure we remain far ahead. This is just one in the series of face-lifting, multi-million naira projects to be executed shortly at the terminal, which has been enjoying increased patronage in the last few weeks."
The airport is seeking to expand the service to other passenger locations, including the Food Court and Meeters & Greeters areas, in the near future.