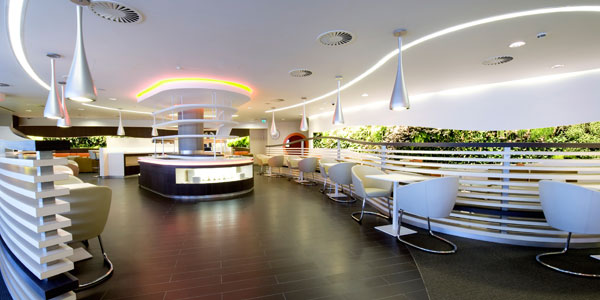 SkyTeam's new dedicated lounges will be opening at Istanbul Atatürk Airport this month, Sydney Airport by the end of the year and Beijing Capital International Airport in early 2014.
Currently, SkyTeam pays to rent other airlines' lounges at these locations. It claims that by creating dedicated lounges it will reduce combined costs by approximately 10%.
The lounges will be utilised by all SkyTeam member airlines, including, but not limited to: Aeroflot, Air France, Alitalia, China Airlines, Delta Airlines, KLM and, from March 2014, Garuda Indonesia.
Passengers travelling in first or business class on any of these airlines, along with SkyTeam Elite Plus frequent fliers, will all have access to the new lounges.
On top of the expected lounge features, such as complimentary food and drink, showers and workspaces, the new SkySpace lounges will offer quiet zones, beds, a wine bar and even an oxygen bar. First class passengers will also have access to an even more exclusive VIP area, with its accompanying luxury amenities.