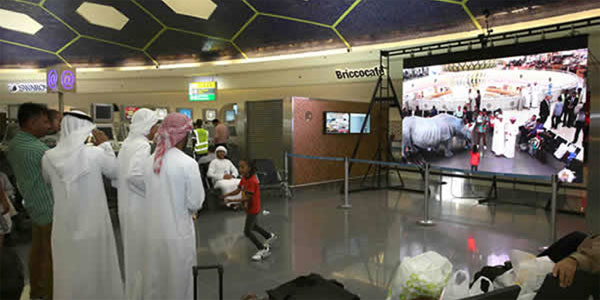 Passengers passing through the Terminal 1 transit area in Abu Dhabi International Airport have this week been able to interact with different types of animals and nature thanks to an augmented reality project in collaboration with National Geographic.
Images of the passengers and animals are displayed on a 2.5 x 4-metre screen and it is estimated that as many as 40,000 passengers have already taken part in the initiative.
Eng. Ahmed Al Haddabi, Chief Operations Officer, Abu Dhabi Airports Company (ADAC), said: "ADAC is honoured to have been given the opportunity to host a first in the world augmented reality screen for National Geographic.
"ADAC is committed to delivering unique travelling experiences with high quality services for passengers and will continuously strive to present new, innovative and state-of-the-art technology to ensure the highest levels of customers satisfaction."