Air Arabia has launched a new app for the iPhone, which allows passengers to purchase tickets, review and amend their booking, and select seats.
The app can be downloaded from the App Store for free and its launch follows the recent introduction of Air Arabia's mobile-optimised website.
Adel Ali, CEO of Air Arabia Group, said: "A key attraction of Air Arabia has always been our simple and hassle-free bookings. The airline places great importance on leveraging new technologies to enhance the overall experience of flying with Air Arabia.
"Our new application for iPhone will now make it even easier for our passengers to interact with us, while keeping Air Arabia at the forefront of deploying smartphone technology in the Middle East aviation sector."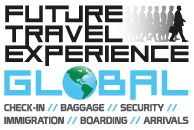 FTE Global 2013 will include a conference session entitled: 'Mobile innovation and advanced personalisation efforts'. Chaired by Jonathan Stephen, Head of Mobile & Emerging Technologies at JetBlue, the session will include speakers from Heathrow Airport, Japan Airlines and Los Angeles World Airports.
» More information on FTE Global 2013