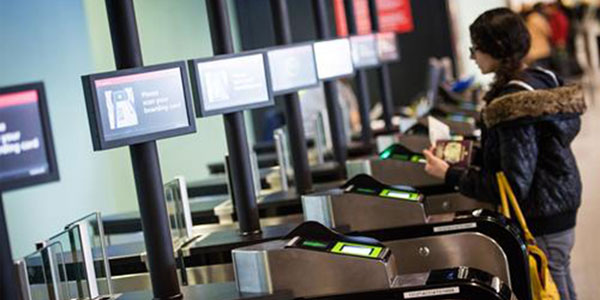 Heathrow Airport has adopted a new technology known as 'positive boarding' to ease the airport process for passengers and reduce flight delays. The software, which is linked to passengers' boarding passes, is now live in Terminals 1 and 3 and is compatible with all airlines' computer systems.
It enables airlines to see what stage of the departure process a passenger is at and gives them bespoke information to help make sure they get to the gate on time.
Rather than having a security agent manually check the passengers' boarding passes, passengers scan their boarding pass at an e-gate, which, as long as the barcode is verified, opens to allow them through to the security checkpoint.
When the passenger scans their boarding pass, details from the barcode are compared against the central flight information system and tailored information is displayed on the screen. For example, if the boarding time is approaching, the message will tell the passenger to go straight to the gate once they have passed through security.
If the passenger doesn't have enough time to get through security and to their gate in time for their flight, the gate will not open and the message will instruct them to return to the check-in area and seek assistance from their airline. Information in the central flight information system will then be updated in real-time and the airline can immediately take action to unload that passenger's baggage if necessary.
Kathryn Leahy, Director of Terminal 3 at Heathrow Airport, said: "We are thrilled that the new technology is now live in T3 and will help our passengers have a stress-free flight. It also enables us to work with the airlines to improve the punctuality of departing flights."
Having been extensively trialled at Heathrow Airport, positive boarding is now being used by Virgin Atlantic in Terminal 3 and Little Red in Terminal 1.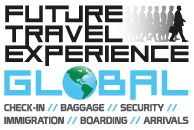 At FTE Global 2013, Nick Adderley, Heathrow Airport's Marketing & Insight Director, will deliver a presentation entitled: 'Heathrow's advancements in CRM and mobile engagement with passengers'. The 'Mobile innovation and advanced personalization efforts' conference session will also include speakers from jetBlue, Japan Airlines and Los Angeles World Airports.