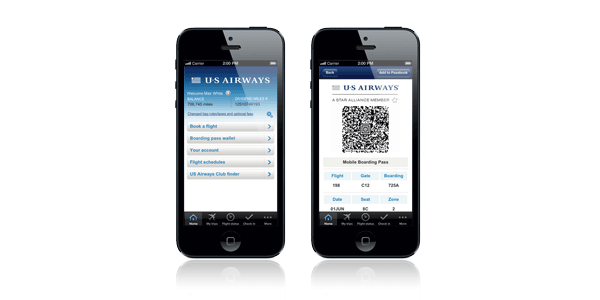 US Airways has released its long-awaited app, allowing smartphone and tablet users to book flights, check-in, access and organise their boarding passes and view their Dividend Miles frequent flier account.
The airline has long been expected to launch an app as up until now it was the only major US carrier not to have added an app to its mobile capabilities.
Users of the app can also email their flight information to friends and family directly from the app and view terminal information.
The US Airways app is available for Apple and Android devices and can be downloaded for free.