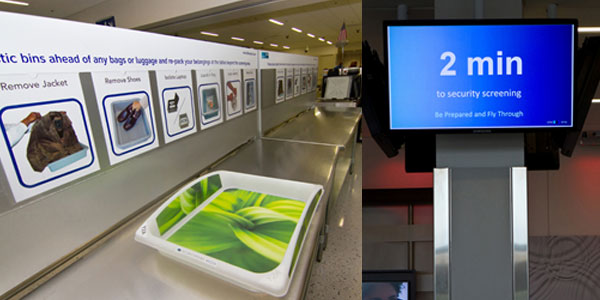 Improving the passenger experience at the security checkpoint has proved to be a feat almost impossible to achieve at US airports, but a new pilot programme at Dallas/Fort Worth (DFW) International Airport could finally pave the way for a more relaxing security experience.
The airport has partnered with SpringHill Suites by Marriott, SecurityPoint Media and the Transportation Security Administration (TSA) on the 'The Next Level Experience' – a three-month pilot that aims to provide a more calming environment for passengers at the TSA checkpoint.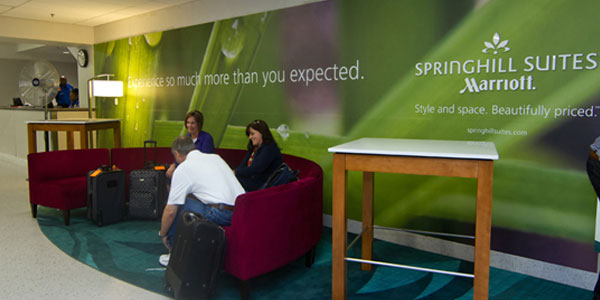 Lounge seating and screens displaying real-time waiting times have been installed at the entrance to DFW's Terminal E, E18 security search zone, while ambient lighting, stylish decor, wall art, and relaxing music have been implemented in the queuing area. Once the passenger has completed the security process, they can re-pack their belongings in a comfortable 're-composure' area, which features furnishings from SpringHill Suites.
James Crites, Executive Vice President of Operations at DFW Airport, said: "This enhanced checkpoint gives our passengers a next level experience when it comes to security screening. Wait times are automatically calculated and displayed on monitors and audio messages replace the need for TSA officers to shout instructions, and security messages are available to guide travellers throughout the screening process."
Ken Buchanan, the airport's Executive Vice President of Revenue Management, added: "Airports want to deliver a positive experience for passengers from the moment they step out of their car all the way to the boarding door, and screening checkpoints are a major part of that passenger experience. We want to lead the way in making passenger screening a positive encounter, while maintaining the highest levels of security."
Collaborating to enhance the passenger experience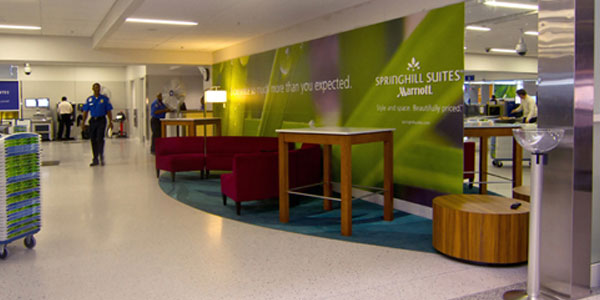 The concept was initially proposed by SpringHill Suites last year and its implementation was directed by SecurityPoint Media in partnership with a number of creative agencies.
Marriott International's Senior Director of Brand Marketing, Select Service Brands, Craig Fowler, said: "SpringHill Suites delivers stylish spaces that allow guests to relax and refresh, and the idea was to extend that same hospitality to the airport security area, where so many travellers' journeys begin. We hope travellers will enjoy the unexpected and pleasant surprises they'll experience in what can often be a stressful environment."
Aiming for a permanent implementation
A similar, slightly toned-down version of the innovative checkpoint has also been implemented at Charlotte Douglas International Airport and while this is also a pilot scheme, FTE most definitely hopes these progressive projects become a permanent fixture and can be rolled out on a wider basis to provide passengers with some much-needed respite at the TSA checkpoint.
Just last month at FTE Global 2013, the FTE Think Tank recommended that "Security zones incorporate good interior design principles to create passenger-friendly ambience instead of a sterile 'prison-like' feel" and it is reassuring to see that the likes of DFW and Charlotte Douglas International airports are embracing this approach. Provided it's a success, we hope to see other US airports follow suit in the near future.