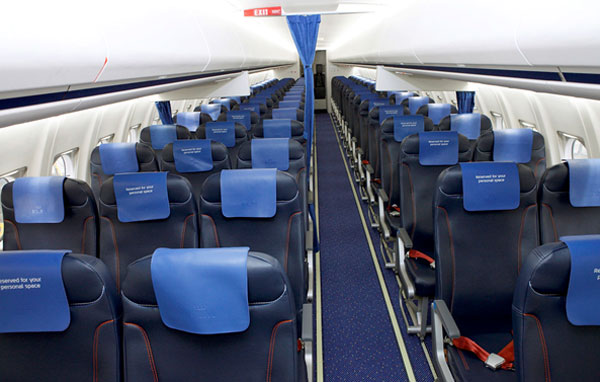 KLM Royal Dutch Airlines has introduced an innovative new boarding procedure in which all passengers get an individual boarding number to speed-up the process. The new boarding technique will be used on three European flights a day out of Amsterdam Airport Schiphol.
In the new boarding process, passengers get a boarding number at the gate, which is based on their seat number. When boarding begins, the numbers are displayed in a sequence on screens at the gate.
After passengers with reduced mobility, those travelling with children and SkyPriority members have boarded, the new process comes into effect. The order in which the numbers are displayed ensures that passengers with a window seat board first, starting at the rear of the aircraft. Next, passengers seated in the middle seats can board, after which the passengers with aisle seats are allowed to board. This ensures that passengers can wait their turn in the boarding lounge, rather than having to queue up in long lines at the gate.
Pieter Elbers, Managing Director and CEO of KLM, said: "I am proud that KLM is the first airline in the world to develop an innovative boarding procedure of this kind. Apart from ensuring greater comfort for our passengers, the faster boarding procedure will speed up KLM's turnaround time, which means our aircraft will spend less time on the ground. This will allow us to further optimise our service schedule."
The new boarding technique is currently being trialled on flights to Berlin, Budapest and Helsinki, but KLM is hoping to extend it to other routes in the coming months.