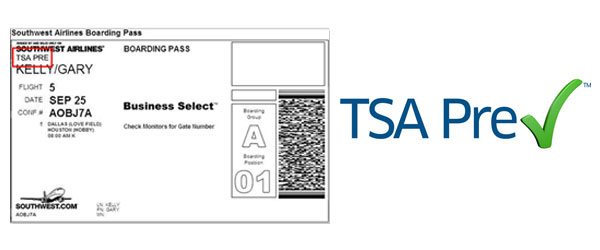 The Transportation Security Administration (TSA) has confirmed that its PreCheck programme has been extended to include Southwest Airlines.
Eligible passengers flying with Southwest Airlines can now make use of the expedited screening programme that allows pre-approved travellers to leave on their shoes, light outerwear and belt, and their laptop in its case when passing through airport security. Eligible passengers include US citizens who are members of frequent flyer programmes, members of U.S. Customs and Border Protection (CBP) trusted traveller programmes and Canadian citizens who are members of CBP's NEXUS programme.
Gary Kelly, Southwest Airlines Chief Executive Officer, President, and Chairman of the Board, said: "We carry more customers in the US than any other airline and they are going to love the benefits of TSA PreCheck. It is convenient, it saves customers time, and it enhances the overall customer experience – something we are always striving to do at Southwest Airlines."
TSA Administrator John S. Pistole added: "Working with Southwest Airlines to offer TSA PreCheck underscores our commitment to increase the number of Americans eligible for expedited screening, while protecting the travelling public.
"Expanding TSA PreCheck to additional carriers and airports gives us the opportunity to provide the most effective security in the most efficient way possible."
A total of eight airlines are now members of the PreCheck programme: Alaska Airlines, American Airlines, Delta Air Lines, Hawaiian Airlines, Southwest Airlines, United Airlines, US Airways and Virgin America.