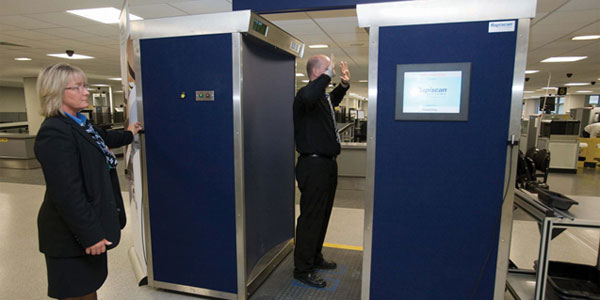 Eleven more UK airports will adopt full body scanners in the security area, under plans outlined by the UK government. The scanners are already in place at 10 airports in the UK, but will now be introduced at Aberdeen, Belfast City, Bristol, Cardiff, East Midlands, Leeds Bradford, Liverpool, Luton, Newcastle, Prestwick and Stansted airports.
However, the ban on flying for passengers who refuse to go through the scanners has been lifted, with an alternative manual hand-search offered instead.
In a statement, Transport Secretary Patrick McLoughlin said: "All security scanners deployed now use automatic threat recognition software which means that no image of a passenger is produced, thus alleviating any residual health or privacy concerns."
He also said that the number of passengers who refuse to go through the scanner is "very low" as the "vast majority of passengers are content to be screened by a security scanner if selected". If a passenger refuses both the full body scanner and the alternative hand-search, they will not be allowed to fly.
McLoughlin added: "This approach will allow the small minority of passengers who continue to have concerns about the use of scanners to request an alternative method of screening while maintaining high levels of security at UK airports."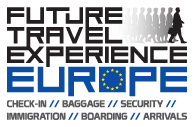 FTE Europe 2014 will take place in London from 3-5 March 2014 with a theme of 'Differentiating your passenger experience in the world's most competitive continent'. The event is being delivered in partnership with Heathrow Airport, London Stansted Airport, Gatwick Airport, London City Airport, British Airways and easyJet.