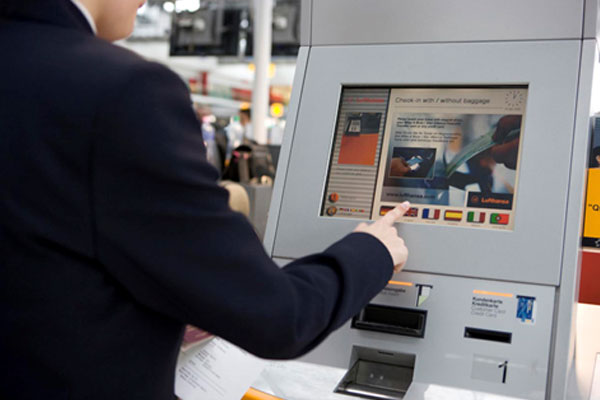 Kuwait International Airport is installing 12 self-service check-in kiosks as part of an eight-year contract renewal for SITA's AirportConnect Open passenger processing platform. The kiosks are currently undergoing testing and are the first to be installed in the airport.
Fawaz El Farah, President of the Directorate General of Civil Aviation, Kuwait, said: "Kuwait International Airport is growing at a rate of 5% annually. SITA's self-service technology provides an efficient way to help manage these extra passengers, while enhancing their experience in the airport."
The AirportConnect Open platform enables airports, airlines and their handling agents to access their respective IT applications in real-time on shared equipment. It also allows any airline to use any agent desk, gate or self-service kiosk.
Mohammed Hariri, Chairman of the Airline Operating Committee, Kuwait International Airport, said: "SITA's passenger processing platform gives us more flexibility and enhances our operational efficiency as passenger numbers continue to rise. We're excited to take this technology one step further and offer self-service kiosks in the airport for the first time."