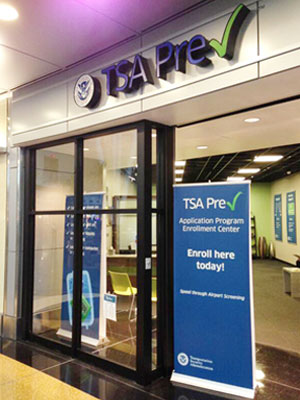 The Transportation Security Administration (TSA) will open more than 300 PreCheck application centres across the country to support the wider rollout of the programme to all American citizens. The first centre has been opened at Indianapolis International Airport, while an online pre-enrolment programme has also been launched on the TSA website.
Previously, flyers were only able to enrol for PreCheck if they were a member of a trusted traveller programme such as U.S. Customs and Border Protection's Global Entry programme. By the end of 2013, application centres will open in the New York City area, the Washington, D.C. metro area and the Los Angeles area.
US citizens can undertake a pre-enrolment process online and then visit a centre to provide biographic information, fingerprints, payment and a form of identification in order to complete their registration.
TSA Administrator John S. Pistole, said: "This new application process will greatly increase the availability of TSA PreCheck benefits to a broader population of travellers nationwide. TSA PreCheck is enabling us to move away from a one-size-fits-all approach to transportation security, as we look for more opportunities to provide the most effective security in the most efficient way."