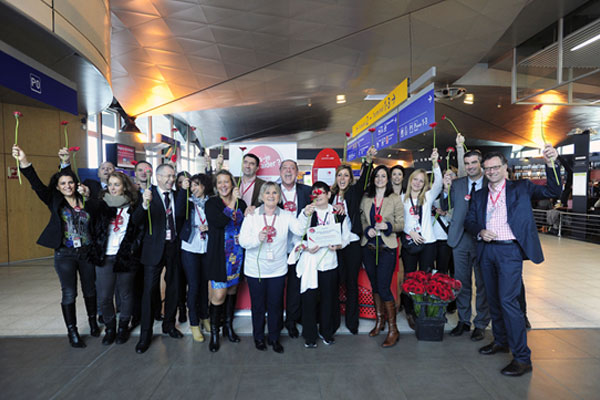 Regional airports often face a tough task to convince travellers to fly from their airport rather than a larger hub, but Lyon-Saint Exupéry Airport is placing a concerted focus on providing a high-level passenger experience – through investment in both facilities and staff – to increase the appeal of the airport that serves the Rhône-Alpes region of France.
Various terminal upgrades are being addressed through a multi-million euro, four-phase development strategy, the latest element of which will see Terminal 3 expanded and upgraded between now and 2016, before it is eventually joined with a refurbished Terminal 1.
Meanwhile, the customer service and passenger experience efforts are being led by Olivier Althuser, Head of Customer Satisfaction & Innovation Leader at Aéroports de Lyon. "Over the last 12 months, we've continued to strengthen our programme of listening to passengers, to find out exactly what they want," he said. "For example, we are continuing to deploy self-service kiosks in our terminals, because this is what they have asked for."
Benchmarking passenger satisfaction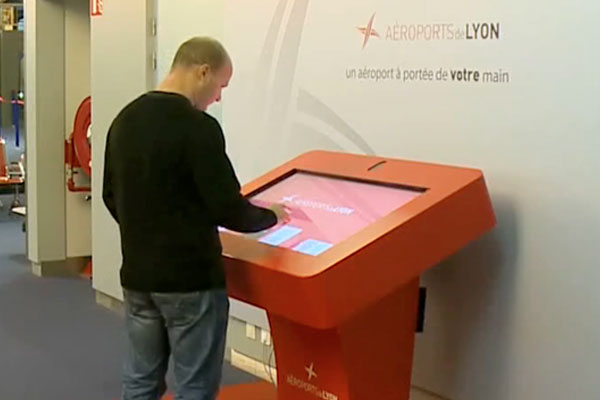 Althuser, who will facilitate a session at FTE Europe 2014 exploring how regional airports can create a value proposition for passengers, explained that having seen passenger satisfaction ratings stagnate at the end of 2012 – as measured by the Airport Service Quality (ASQ) survey – Lyon-Saint Exupéry Airport launched a campaign to ensure that everyone using the airport is treated like a guest, rather than just a passenger. As part of this, greeters were placed in the terminal to offer a warm welcome and to answer any questions passengers may have. "This person has the power to contact all employees on the ground, to alert them when there are queues or delays. It has been a success because the terminal in which we launched this programme has won several points in the latest ASQ survey," he said.
Furthermore, Althuser oversaw the 'Operation Smile' project last year, in which all members of staff were encouraged to greet everyone with a smile, regardless of what job they were doing. Passengers could rate their experience using kiosks located at various stages of the airport journey, and at the end of each month the feedback was shared with staff. Althuser explained that the results exceeded even his expectations.
"We alerted staff that any passenger could express an opinion on the reception that awaited them. A highlight of this operation was discovering the huge gap between the satisfaction of passengers when passing through security and the perception of the staff," he said. "The staff thought that nobody would be pleased with the job they do, but they were very surprised to see that passengers could actually be satisfied if they were received with a smile. Thanks to the operation, we were able to regain lost points on the satisfaction survey."
During 2013, Lyon-Saint Exupéry Airport also launched version two of its Airport Helpers programme, which is designed to solve any problems in real-time by having dedicated helpers located throughout the airport. Such has been the success of the scheme to date, the airport has been working with the likes of Rome Fiumicino, Munich, Paris-Orly, Paris-Charles de Gaulle and Toulose airports to help export the programme to them.
"It's now our job day-to-day to have all of our staff treat passengers as guests," Althuser continued. "Our staff certainly appreciate that it is different to have 'guests' than 'passengers'."
Aiming for the top 10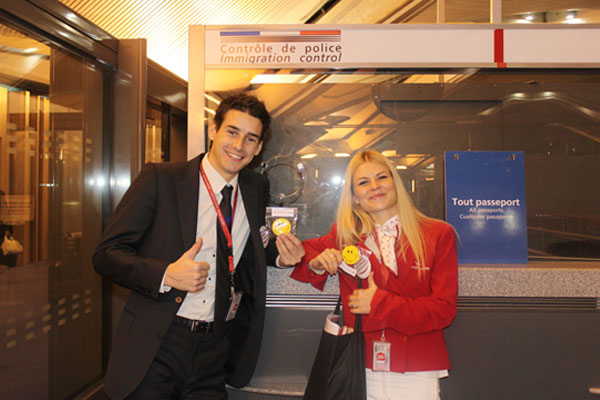 With so much investment being made in improving the passenger experience, Althuser has set his sights high and now wants to see Lyon-Saint Exupéry Airport rise from 19th place to the top 10 European airports in the ASQ rankings.
"It will be very hard to achieve this," he said. "50% of the points will come from infrastructure and 50% will come through courtesy and our staff. It's very much about the mentality of the staff."
Despite admitting that it will be a difficult task to break into the top 10, Althuser explained that he takes inspiration from Moscow Sheremetyevo Airport, which won the Best European Airport Award in the 2012 ASQ Awards.  He said: "Moscow Sheremetyevo has invested a lot in infrastructure and staff and is now Europe's number one. They were in the same position as us four years ago, so it proves it can be done."
With around €250 million being invested in improving the airport's terminals, and a clear dedication to making the journey through the airport more comfortable and enjoyable for its guests, it would be difficult to bet against Lyon-Saint Exupéry Airport achieving its goal and setting a new benchmark for regional airports in Europe.
Olivier Althuser, Head of Customer Satisfaction & Innovation Leader at Lyon-Saint Exupéry Airport, will lead an interactive 'Unconference' session entitled 'Creating a value proposition for passengers at regional airports' at FTE Europe 2014, 3-5 March, London.
» More information on FTE Europe 2014