With the New Year comes fresh optimism that we could be on the verge of an onboard passenger experience transformation. Here, we round up five of the key trends that we expect to shape the industry in 2014:
1 – Personalisation and crew empowerment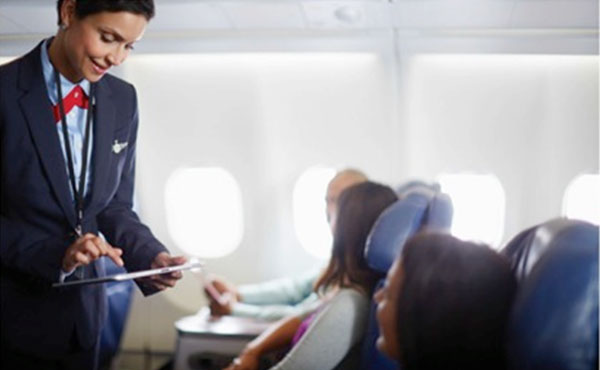 Over the last year or so, major airlines have started to make a lot more noise about the value of personalising the passenger experience. The likes of Delta, Emirates, British Airways, Iberia, KLM and Alaska have already armed their cabin crew with tablets and other handheld devices to ensure they are informed of passenger preferences and well equipped to push ancillary sales. Speaking to FTE last November, Matt Muta, Microsoft's Global Hospitality and Travel Managing Director, said "mobile is causing a transformation in the way airlines are dealing with their passengers" and we certainly agree with this viewpoint. Expect to see a number of other airlines embrace tablets to empower staff and offer a more personal service to their customers over the next 12 months.
2 – IFE on short- and medium-haul flights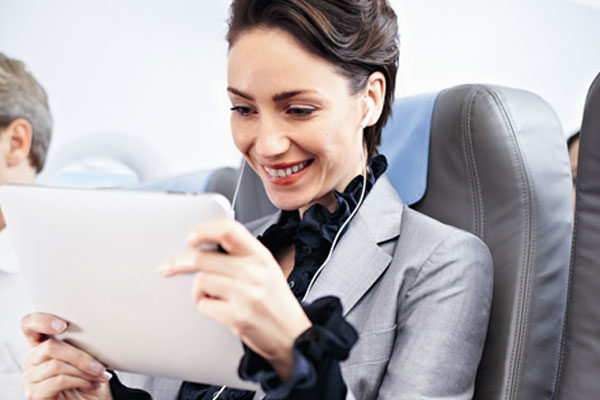 Traditionally, in-flight entertainment (IFE) has been a staple of long-haul travel, but the introduction of in-flight connectivity and wireless, portable infotainment has laid the foundations for a revolution in this space. Some airlines already offer wireless IFE: Qantas offers iPads on its 767s, Lufthansa will adopt Lufthansa Systems' BoardConnect solution in the summer, Finnair has announced plans to introduce rentable Samsung Tab 3 tablets loaded with content, and Southwest has added an iPad library service to satisfy the demand for IFE on shorter flights. All of this points to wider industry uptake, which we expect to see materialise throughout 2014.
3 – High-quality, home-style onboard broadband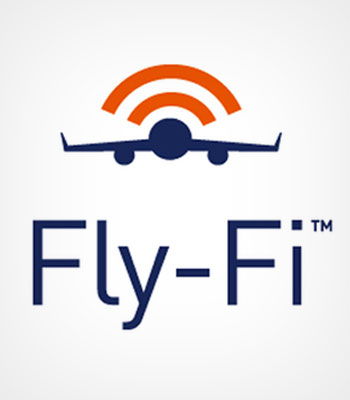 The industry has made no secret of the fact that in order to make in-flight Wi-Fi viable in the long-term, it must invest in increasing both the speed and capacity of the service, and the last few months of 2013 saw some notable advancements. Such is JetBlue's confidence in its new 'Fly-Fi' connectivity service – which it claims is eight times faster than competing services – the airline encouraged users to post their connection speed on Twitter. This faith seems to have been well placed, with a number of positive reviews in the weeks since. Elsewhere, Inmarsat successfully launched the first of its Global Xpress satellites in December, with the company proclaiming it "a major landmark on our journey to deliver the world's first globally available, high-speed mobile broadband service". With full global coverage expected to be achieved by the end of 2014, and airlines surely keen to catch up with JetBlue which has seemingly stolen a march in the fight to offer the best in-flight connectivity, passengers should be able to look forward to more, and better quality, in-flight broadband this year.
 4 – Slimline seats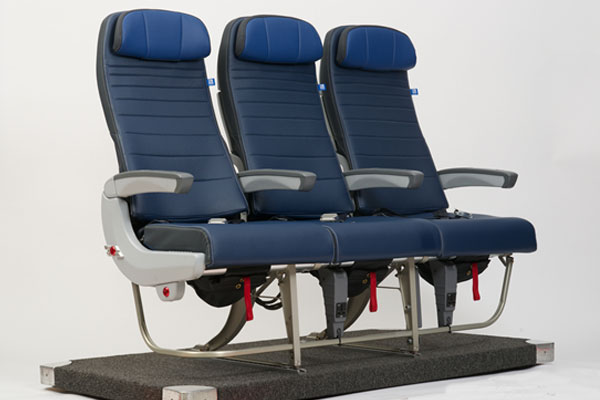 The slimline aircraft seat is a relatively new phenomenon, but a number of airlines, especially in the US, have already decided to install them on their new aircraft. Although the likes of United, Alaska and Southwest say the slight reduction in seat pitch won't make a difference to passenger comfort (due to space savings made elsewhere, such as smaller trays), passenger experience directors should pay close attention to what passengers actually say about the changes, because if they do notice a difference, they may well show their displeasure by taking their business elsewhere.
5 – More debate about in-flight phone calls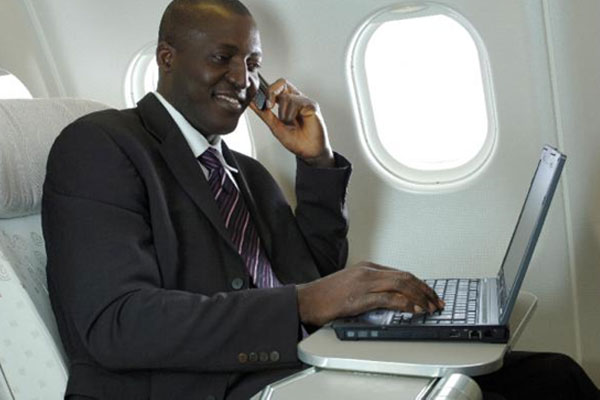 Following the recent decision by the Federal Communications Commission (FCC) to launch a public review into the ban on the use of mobile (cell) phones in-flight, airlines, politicians, suppliers and passengers have been quick to express an opinion, with many arguing against the overturning of the existing ban. As we outlined in a recent article, the question should not be whether or not to lift the ban on mobiles in-flight, but rather how allowing mobile phone use onboard can benefit passengers. Everyone should remember that this is not just about making phone calls onboard, but potentially having access to SMS messages, emails and the Internet via mobile devices while you are flying. Even if the FCC overturns the current ban, you can expect the debate to rumble on with airlines left to their own devices to decide whether or not to allow their passengers to use their phones in-flight.
An opportunity to put the passenger first
As we start another year, airlines, suppliers and all other industry stakeholders have an ideal opportunity to implement change for the benefit of the passenger. The challenges the industry faces, not least the airlines' struggle to make any real profit, are well documented and, of course, finding a remedy to this is among the priorities. However, here at FTE, we would urge every airline to use the start of 2014 to promise not to seek increased revenues at the expense of the passenger. As outlined above, in-flight entertainment, onboard broadband and a more personal level of service can all contribute to a landmark year for airlines and the passenger experience they offer. That said, these significant advancements will only make a difference if the industry puts the passengers first.