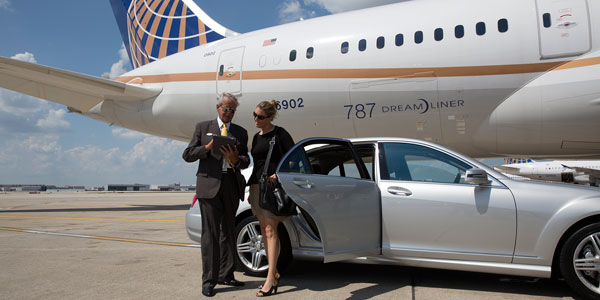 United Airlines has introduced new amenities at Newark Liberty International Airport to improve the airport experience for its Commercially Important Passengers (CIPs).
A Global Services reception lobby has been opened for United's top frequent flyers, offering personalised check-in and travel services to members of the invitation-only Global Services programme and United Global First passengers who are flying long-haul.
The new lobby provides direct access to four new security lanes, which can either be configured for use by TSA PreCheck members or non-members, depending on demand. These security lanes also provide easy access to the United Club lounge in concourse 3C.
Jimmy Samartzis, United's Vice President, Customer Experience, said: "United's new Global Services reception area at our New York hub will enable us to provide the high level of service our most loyal customers expect, while the expanded number of security lanes will expedite screening for all customers.
"This project is the latest step in our continued efforts to offer a more flyer-friendly premium travel experience for United customers."
United has also confirmed that it will extend its Mercedes-Benz flight connection service to Newark Liberty. Already in place in Chicago and Houston, this service offers Global Services and United Global First customers a tarmac transfer service directly to their connecting aircraft.